Checkout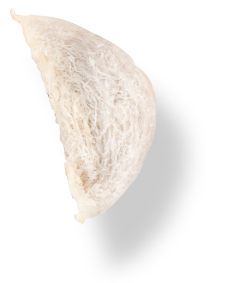 Please read the following terms of use carefully before using this website. This website is directed by Fuciphagus Agritech Sdn Bhd. ("The Company" or "FASB"). Publish and maintain. The following terms and conditions of use ("Terms of Use") apply to your access to and use of www.yanwowang.com, including any content, features and services available on or through www.yanwowang.com (the "Site").
These Terms of Use describe the legally binding terms and conditions that govern your use of the Site. By accessing this website, you are complying with these Terms and you have the right to enter them. You should be at least 18 years old to access the site. If you do not agree to all the provisions of these Terms, please do not log in to and/or use the Site.
Changes to the Terms of Use
The FASB may modify and update these Terms of Use from time to time in its sole discretion. All changes are effective immediately upon posting and notification to you and apply to all access to and use of the Site after posting. Your continued use of the Site following the posting of the revised Terms of Use constitutes your acceptance of and agreement to the changes. You should check this page frequently for any changes to these Terms of Use. If you do not agree to any of the Terms, please opt out and refrain from using this website.
Ownership
This website and all of its contents, features and functionality (including but not limited to all information, software, text, displays, images, video and audio and the design, selection and arrangement of the foregoing) are the property of the Company, the Company's licensors and other providers of such materials, shall be governed by and construed in accordance with the laws and regulations of Malaysia, and the parties shall comply with the laws and constitutions of Malaysia. The FASB only authorizes you to view and download the material for your personal purposes in the course of your visit to the Site. The content of this website (including but not limited to all text, graphics, names, logos and trademarks (the "Content") is owned by or duly licensed by the FASB.
Use of the Website
These Terms of Use permit you to use the Site solely for your personal, non-commercial use. You may not copy, transmit, modify, publicly display, publicly perform, republish, download, store or transmit any material on the Site or use it to create any derivative works, except that :a) you may temporarily store copies of such materials in random storage when you access and browse such materials; (b) you may store files that your web browser automatically caches for the purpose of improving display performance; and (c) You may print or download a copy of a reasonable number of pages on the Site for your personal, non-commercial use, but not for further reproduction, publication or dissemination. You may not modify a copy of any material on the Site, remove or alter any copyright, trademark or other proprietary notice in a copy of the Materials on the Site, or access or use any part of the Site or any services or materials provided through the Site for any commercial purpose.
If you print, copy, modify, download or otherwise use or allow any other person to access any part of the Site in violation of these Terms of Use, your right to use the Site will terminate immediately and you must return or destroy any copy of the Materials you have made at our option. No right, title or interest in or to the Site or any content on the Site is assigned to you by implication, estoppel or otherwise, and the Company reserves all rights not expressly granted to you. Any use of the Site without express permission from these Terms of Use shall be deemed to be a violation of these Terms of Use and may violate copyright, trademark and other applicable laws. Unless expressly stated otherwise, all personal information you provide when using this website shall be handled in accordance with the Privacy Policy. You are solely responsible for the use of the information provided on this website and you only agree to provide us with accurate and up-to-date information.
The Site may contain one or more links to external websites operated by third parties ("Third Party Sites"). Some third-party sites may also provide links to that site. The FASB does not exercise control over the content of any third-party website and assumes no responsibility. Access to any third-party website is at your own risk and the FASB assumes no responsibility to you for the use of or reliance on any information posted on such third-party websites. The personal data or information you provide on these sites is at your own risk and the FASB assumes no responsibility for this.
Your use of this website is at your own risk. While the FASB will make every reasonable effort to ensure that the information on the Website is reliable, by using the Website you accept all information provided herein and that products and services are provided "as is". The FASB makes no warranties, express or implied, as to the accuracy, completeness, reliability, operability or legality of any information contained on or through the Site, including, but not limited to, (to the extent permitted by law) warranties of merchantability, fitness for a particular purpose, and non-infringement of the rights of third parties. The FASB also does not provide any warranties or representations that this website will be uninterrupted, error-free or virus-free.
Product description
The website contains information and materials about FASB and its products. The Company does not provide medical advice or recommendations, directly or indirectly, and nothing on this website constitutes medical advice or advice. Any advice you accept from Nest Trends for your health problems is given from a nutritional and not a medical point of view, and when you are invited to ask a question to the FASB, the FASB will not advise you on any medical, diagnostic, or therapeutic aspects. Your further acceptance of any nutritional advice/recommendations is based solely on general and non-individualized principles.
If you require medical advice or advice, or are unsure whether a product purchased and/or purchased through the Site is right for you, please consult your doctor or other qualified health care professional.
To the extent permitted by applicable law, FASB shall not be liable to you and you shall not be liable to FASB hereunder, whether for any other direct, indirect, special, consequential or punitive damages (or allegedly incurred) arising out of contract, tort or negligence arising out of or in connection with your use of or reliance on this website or any other website that may be linked to this website. The foregoing limitations of liability and damages do not apply to personal injury or death caused by negligence or to any fraudulent misrepresentation.
User Responsibility
If the FASB assigns you a "PHONE NUMBER" and/or "Password" to access the Site or certain parts of the Site, the Phone Number and/or Password are confidential and private to you. The properties of the FASB are "PHONE NUMBER" and "PASSWORD". You may not disclose your Phone Number or Password to any other person, and you shall be solely responsible for any other person's use of the Phone Number and/or Password with the knowledge or consent of any other person. If for any reason you believe that the security of the Registration Number and/or Password has been compromised, you should notify the FASB. The FASB may terminate your account at any time for any reason and/or otherwise deny or restrict your access to the Site. Although FASB intends to provide account services for a long time, FASB reserves the absolute right to modify or terminate any member services if the competitive business environment makes the membership services or discounts unfeasible.
Content standards
You agree not to post or distribute any Content (a) contains harmful, coercive, defamatory, abusive, harassing, defamatory, obscene, explicit, profane, or otherwise objectionable material; (b) promotes violence or discrimination based on race, sex, religion, national origin, disability, sexual orientation, or age; (c) infringes any patent, trademark, trade secret, copyright, or other intellectual property right of any other person or entity; and (d) infringes the legal rights (including publicity and privacy rights) of others, or contain any material that may give rise to any civil or criminal liability under any applicable law or regulation; or (e) involve commercial activities or sales such as contests, sweepstakes and other prize promotions, physical transactions or advertisements or any material that could constitute or encourage a criminal offence or breach of any applicable Malaysian law. FASB reserves the right, in its absolute discretion, to remove any undesirable material. You agree to indemnify and hold FASB harmless from and against any damage or loss, whether actual, incidental or consequential, resulting from a breach of any applicable Malaysian law.
Trademark
The Company name and all related names, logos, product and service names, designs and slogans are trademarks of the Company or its affiliates or licensors. You may not use such marks without the prior written permission of the Company. All other names, logos, product and service names, designs and slogans on this website are trademarks of the respective owners
Entire Agreement
This Agreement and any dispute or claim arising out of or relating to this Agreement or its subject matter or form (including non-contractual disputes or claims) shall be governed by and construed in accordance with the laws and regulations of Malaysia and the parties shall comply with the jurisdiction of the Laws and Constitution of Malaysia.